DJ Rey – Latin Touch Entertainment
Born in Orlando, Florida, DJ Rey – Latin Touch Entertainment discovered his love of music and emceeing at the age of 14 during an 8th grade dance when he suddenly grabbed the microphone and pumped up the crowd. He continued to pursue this passion by spinning music at house parties and dances while using his unique style and dynamic presence to build his musical repertoire and hone his craft.
His dedication and passion for music knows no limits. He loves to interact with diverse crowds and keep them engaged every step of the way. With his lively personality, sensational crowd-interaction and musical versatility, he has traveled all across the state performing at events ranging from entertaining audiences at local nightclubs to rocking wedding receptions and private parties. His love of music truly shines with everything he does.
With over 15 years of working experience, DJ Rey is an exceptional talent and gifted emcee. He has an extensive knowledge of music across all genres and is even fluent in Spanish. He is proficient with his mixing ability and uses the most state of the art equipment, making him an industry leader and innovator. Possessing an outstanding ability with event coordination along with his distinct attention to detail, DJ Rey is an extremely qualified professional who will give you the confidence that your event will run smoothly and be unforgettable.
DJ Rey – Latin Touch Entertainment has over 15 years experience working with a variety of different events, stemming from weddings, private events, homecomings, proms, festivals, corporate events, nightclubs, birthdays, quinceañeros, mitzvahs, non-profit events and holiday parties.
Every bride and groom wants his or her wedding day to run seamlessly.  I will work countless hours to make this dream become a reality.  I offer a wide-range of services to help you celebrate your wedding in a unique and special way.  My diverse and up to date music library will allow me to artfully blend different genres to give your ceremony and reception the just right feel.  From formal introductions and first dances to the cake cutting and bouquet/garter toss, I will run a flawless night that will be remembered and cherished for years to come.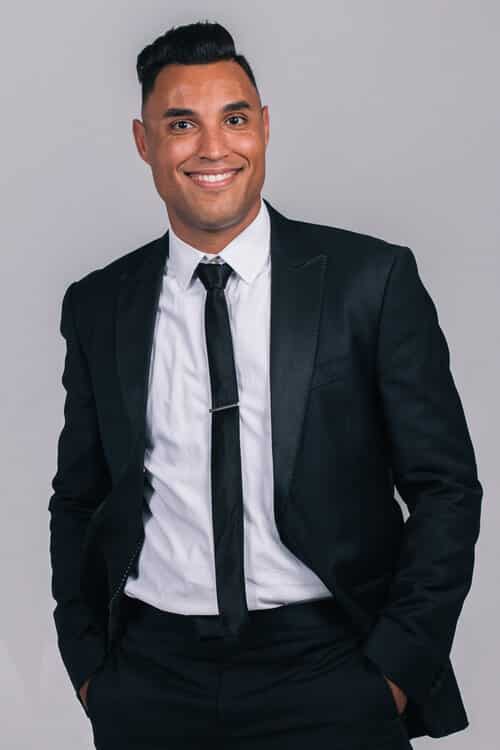 ---
Services Offered
DJ services, uplighting, monogram gobo projections, photo booth, 360˚photo booth, special effects (such as dancing on the clouds, cold sparkler fountains, CO2 cannons and confetti), intelligent moving head gobos with towers, and projector/screen combo
---
Service Area
Primarily the central Florida area but do extend out to the entire state
---
Pricing
DJ Services Hourly Rate: $400 (additional equipment or additional microphones for ceremony/reception may vary) Uplighting: $25 per uplight Premium Customized Glass Monogram Gobo Projection: $375 Dancing On The Clouds: $495 Cold Sparkler Fountains: $500 per pair Photo Booth: Starting at $850 for 3 Hour Package 360˚ Photo Booth: Starting at $1,000 for 2 Hour Package Intelligent Lighting Moving Head Gobos with Tower: $195 per unit Projector & Screen Combo: $495 *Pricing can vary based on the specific needs for each event such as the equipment, logistics, venue space, guest count and budget. Most of the equipment needed for the ceremony, cocktail hour and reception are included in the hourly rate.
Ready To Learn More?
Reach out to find out more about us.
---
DJ Rey – Latin Touch Entertainment Reviews
Share your thoughts with other couples
Write A Review
---
---
Contact This Vendor