Orlando Garden Wedding Venues
Orlando offers numerous picturesque garden wedding venues that provide a serene and romantic setting for couples looking to exchange their vows amidst lush greenery and colorful blooms. With year-round warm weather, couples can enjoy an outdoor ceremony and reception surrounded by the natural beauty of Florida.
From intimate ceremonies to large celebrations, garden wedding venues in Orlando can cater to different wedding sizes and styles, making them an excellent option for couples looking to add a touch of natural beauty to their wedding day. We've handpicked some of the very best garden wedding venues in Orlando, FL.
Ever After Farms Flower Barn
2311 Indian Hollow Trail, Seffner, FL, USA
321-529-9319
Guest Capacity: Up To 200
Ever After Farms Flower Barn is located in Seffner, FL. A charming white barn stands among fields of flowers as a picturesque backdrop to the perfect wedding day. Just East of Tampa, this stunning location provides a secluded and peaceful setting for a special celebration. Ever After Farms offers couples […]
Dragonfly Farms FL
750 Osmosis Dr SW, Palm Bay, FL, USA
321-549-3074
Guest Capacity: Up To 150
Is it too much to ask for Pinterest-worthy venue, one that doesn't break your budget and that genuinely cares about your wedding day like it was their own? We're so glad you've found us here at Dragonfly Farms, because we care about your wedding day as much as you do. […]
The Royal Crest Room
5330 Michigan Ave, St Cloud, FL 34772
407-892-2009
Guest Capacity: Up To 200
We have created and continue to dream up new backdrops that enhance the natural beauty of our location with its signature rustic yet elegant features and amenities so you can create beautiful memories that will last forever. We provide outstanding cuisine made with fresh ingredients and our from-scratch recipes that […]
Azalea Lodge at Mead Botanical Garden
1300 S Denning Dr, Winter Park, FL 32789, USA
407-650-9558
Guest Capacity: Up To 150
The natural beauty of Mead Botanical Garden and the rustic charm of the Azalea Lodge come together to create the perfect event venue exclusively available through Dubsdread Catering. Come visit us at the Azalea Lodge at Mead Botanical Garden and find yourself surrounded by majestic hundred-year-old oak trees, winding creeks, […]
Estate on the Halifax
5123 S Ridgewood Ave, Port Orange, FL, USA
386-763-2285
Guest Capacity: Up To 200
We are a 10.5 acre private estate located along the Halifax River in Port Orange, FL we offer breathtaking photography options amongst our historic property with lush gardens and unique structures including an 1897 Chapel, 1946 train car and our bridal suite which is a 1913 built 3br 4 ba […]
Enzo's On The Lake
1130 S US Hwy 17 92, Longwood, FL, USA
407-834-9872
Guest Capacity: Up To 200
Enzo's On the Lake is the perfect location to host your dream wedding. Our fine Italian restaurant, situated on the picturesque Lake Fairy, offers a unique and romantic setting for your special day. Beautiful Location: Enzo's On the Lake is nestled in a serene and picturesque location, offering stunning views […]
Celebration Gardens Orlando
1871 Minnesota Ave, Winter Park, FL 32789
407-960-2853
Guest Capacity: Up To 200
Celebration Gardens is an intimate outdoor wedding venue in Winter Park that offers romantic and natural settings for couples in the Orlando, Florida area. With elegant gardens full of lush foliage and stunning flowers, this historic park will leave your guests in awe. After all, there is nothing better than […]
Casani Estates
11306 Bay Lake Road, Groveland, FL, USA
407-760-3520
Guest Capacity: Up To 250
Casani Estates is a beautiful outdoor & indoor venue located less than an hour away from a multitude of Central Florida attractions. We are a lakefront wedding and event venue nestled within 100+ acres of pine forests and picturesque nature scenery. Couples who choose to celebrate their day here can […]
Dr. Phillips House
135 North Lucerne Circle East, Orlando, FL, USA
407-716-5627
Guest Capacity: Up To 200
The Dr. Phillips House is a turn-of-the-century grand Victorian Mansion full of charm, elegance, and history.  Imagine yourself walking down a flower petal-lined brick path as you approach the love of your life in front of an enchanting gazebo. All of your family and friends in an intimate garden surrounded […]
Lakeside Inn
100 N Alexander St, Mt Dora, FL 32757, USA
352-383-4101 ext #3
Guest Capacity: Up To 150
Founded in 1883, the historic Lakeside Inn is the oldest, continuously operating hotel in the State of Florida and is listed on the National Register of Historic Places. Lakeside Inn is the last Grand Victorian Era Hotel in Central Florida. Located in the quaint downtown district of Mount Dora, Lakeside […]
Events at The Grand Ol' Barn
721 Palmetto Street, New Smyrna Beach, FL, USA
386-232-8728
Guest Capacity: Up To 250
The Grand Ol' Barn is one of the last standing vintage citrus packing barns left on the east coast and it has been transformed to host unforgettable events. Our roots run deep and our soul runs deeper. Experience our legendary sweet tea bars, floral crown bars, gorgeous included decor, whiskey […]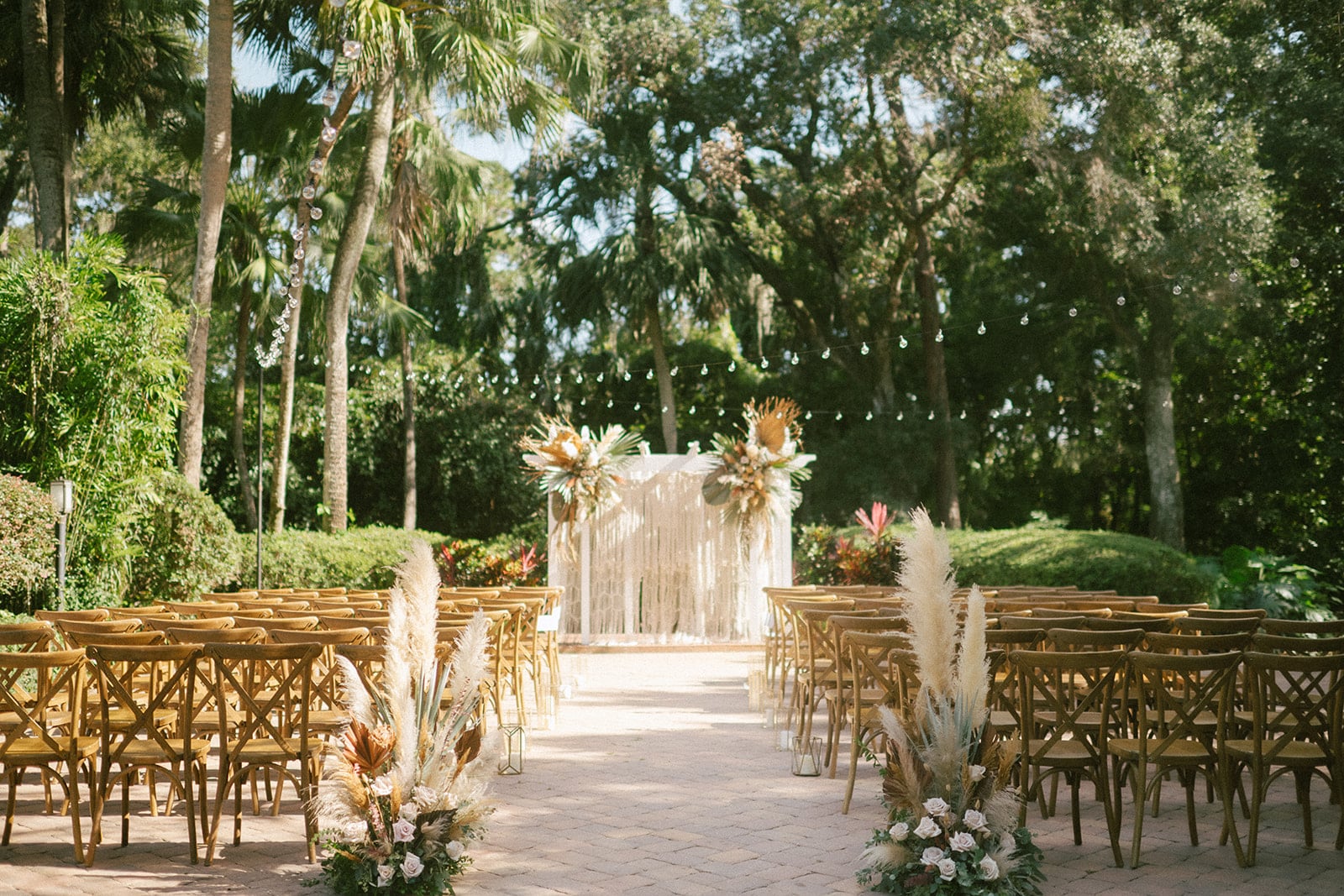 The Garden Villa
1400 South Denning Drive, Winter Park, FL, USA
407-745-5718
Guest Capacity: Up To 100
The Garden Villa, located in Florida's beautiful Winter Park, includes a modern exhibition garden on stunning historic grounds. Boasting both intimate indoor and large-scale outdoor gathering spaces, The Garden Villa is the ideal setting for unique private celebrations, exceptional weddings, and memorable corporate events. The Garden Villa at Florida Federation […]
Central Florida Zoo & Botanical Gardens
3755 W Seminole Blvd, Sanford, FL, USA
407-323-4450 ext.136
Guest Capacity: Up To 200
The Central Florida Zoo & Botanical Gardens is the perfect venue to add a unique experience for your wedding. Located closely to Downtown Sanford, FL, we're just minutes away from local shops, nightlife, and hotel accommodations. Our Wayne M. Densch Discovery Center offers both indoor and outdoor spaces for ceremonies […]