Barn Wedding Venues in Central Florida & Orlando
Oh how we love barn wedding venues in Central Florida!  Barn weddings are perfect for you if you want a relaxed, outdoor, peaceful wedding.  We've hand-picked some of the very best, and included all the options on this page.
These barn wedding venues in the Orlando area include barns of all styles: rustic historic barns, elegant white barns, modern black barns, and more.
Events at The Grand Ol' Barn
721 Palmetto Street, New Smyrna Beach, FL, USA
386-232-8728
Guest Capacity: Up To 250
The Grand Ol' Barn is one of the last standing vintage citrus packing barns left on the east coast and it has been transformed to host unforgettable events. Our roots run deep and our soul runs deeper. Experience our legendary sweet tea bars, floral crown bars, gorgeous included decor, whiskey […]
The Mulberry at New Smyrna Beach
864 Old Mission Road, New Smyrna Beach, FL, USA
407-417-0494
Guest Capacity: Up To 150
The Mulberry is a traditional style white barn with a modern twist, created with many weddings in mind. The Mulberry perfectly blends rustic features with southern elegance. Jessica and Kyle Mariacher built this barn for their wedding and were the first ones to get married here, a lot of love […]
Legacy at Oak Meadows
590 Bennett Rd, Pierson, FL, USA
386-747-5493
Guest Capacity: Up To 250
Legacy at Oak Meadows is a rustic, waterfront venue featuring a variety of event locations on one gorgeous property. This hidden gem is nestled among rolling hills, adorned with a backdrop of flowers and grazing cattle. As you drive up our property's entrance, take in the scenery of meandering meadows […]
Ever After Farms Blueberry Barn
4400 Bouganvilla Dr, Mims, FL 32754
321-529-9319
Guest Capacity: Up To 200
Ever After Farms Blueberry Barn is located in Mims, FL. A charming white barn stands among acres and acres of blueberry fields as a picturesque backdrop to the perfect wedding day. Less than an hour away from Orlando on the beautiful East coast, this stunning location provides a secluded and […]
Cypress Creek Farmhouse
13910 Corkwood Ln, Astatula, FL, USA
561-789-6655
Guest Capacity: Up To 200
Cypress Creek is centrally located just outside of Orlando, offering a place of rustic elegance, stunning sunsets and natural scenery for an elevated wedding experience! The newly renovated barn was carefully designed to be rustic yet modern & offer you a light & airy, romantic feel; featuring three central AC […]
Chapel Valley Farm
25339 County Rd 44A, Eustis, FL, USA
321-300-3470
Guest Capacity: Up To 150
The property features a quaint chapel, outdoor ceremony space surrounded by beautiful oak & pine hammock, covered outdoor reception space, poolside cocktail area, a gorgeous pond, working windmill and beautiful picturesque scenery. When the property was acquired it housed an old barn that unfortunately was just to low to make […]
Bending Branch Ranch
1711 Martin Dairy Rd, New Smyrna Beach, FL, USA
386-679-0166
Guest Capacity: Up To 200
Welcome to Bending Branch Ranch – a rustic-chic Wedding & Event venue in beautiful New Smyrna Beach, Florida. Located 1 hour from Orlando and 30 minutes from Daytona Airport, Bending Branch is the perfect place to host your nuptials and dance the night away with your loved ones from near […]
Diamond L Venue
3530 Lefils Ln, Deltona, FL 32738
386-747-8814
Guest Capacity: Up To 150
Welcome to the Diamond L Venue in Volusia County Florida. This air-conditioned barn venue is located on a working 3,000-acre cattle ranch near Deltona. The 3,000 square foot red barn is filled with wood cut from around the ranch. It has seating and tables available for 140 people. There are […]
TrueHeart Ranch
1349 C 478A, Webster, FL 33597, USA
352-366-1745
Guest Capacity: Up To 200
We are a two day barn venue, on a working horse farm, located centrally to Ocala, Orlando and Tampa. We offer seating, tables and tablecloths for up to 200 guests, indoor ceremonies held in front of our big, barn doors or outdoor ceremonies under our gorgeous, old twinned oak tree. […]
The Carriage House at Vedder Farms
The Carriage House at Vedder Farms, Harvest Rose Court, Leesburg, FL, USA
352-432-0548
Guest Capacity: Up To 200
Would you love to get married with an incredible view for your ceremony? The Carriage House at Vedder Farms is a gorgeous new barn-style venue located in the rolling hills of Central Florida with some of the most majestic views that go on for miles. We know that the perfect […]
BLB Hacienda
29832 Deerwood Farms Road, Sorrento, FL 32776
407-929-1828
Guest Capacity: Up To 150
Enjoy picturesque Florida views with majestic horses, glowing sunsets, and lush gardens at BLB Hacienda. Unlike other rustic barn wedding venues, BLB Hacienda was designed with a passion for detail and crafted in mind specifically for the precise needs of brides and special event guests. With the most knowledgeable event […]
Dragonfly Farms FL
750 Osmosis Dr SW, Palm Bay, FL, USA
321-427-8683
Guest Capacity: Up To 150
Is it too much to ask for Pinterest-worthy venue, one that doesn't break your budget and that genuinely cares about your wedding day like it was their own? We're so glad you've found us here at Dragonfly Farms, because we care about your wedding day as much as you do. […]
Mystical Winds Gathering Place
9014 Florida Boys Ranch Rd, Clermont, FL 34711
352-516-0107
Guest Capacity: Up To 250
We are an Open Barn Venue with a Southern Drawl Attitude ~ Lots of choices for Your Ceremony Site which includes Arch, Pews & Benches ~ Inside: Tables, Benches, Spool Tables, Photo Walls, Bar/Beverage Center, A/C in Bathrooms, Fire Pit, Bridal Cabin/Honeymoon Suite, Ol' Blue (Paul's '54 Ford Pick-up) for […]
Hidden Barn Venue
4251 Ondich Rd, Apopka, FL 32712
877-549-3931
Guest Capacity: Up To 150
The Hidden Barn Venue … the Disneyland of rustic wedding venues. 😁 2 ceremony options, 2 cocktail hour options, fire station, town, pool, bridal suite, garden, saloon and more. A must see venue in the Central Florida area.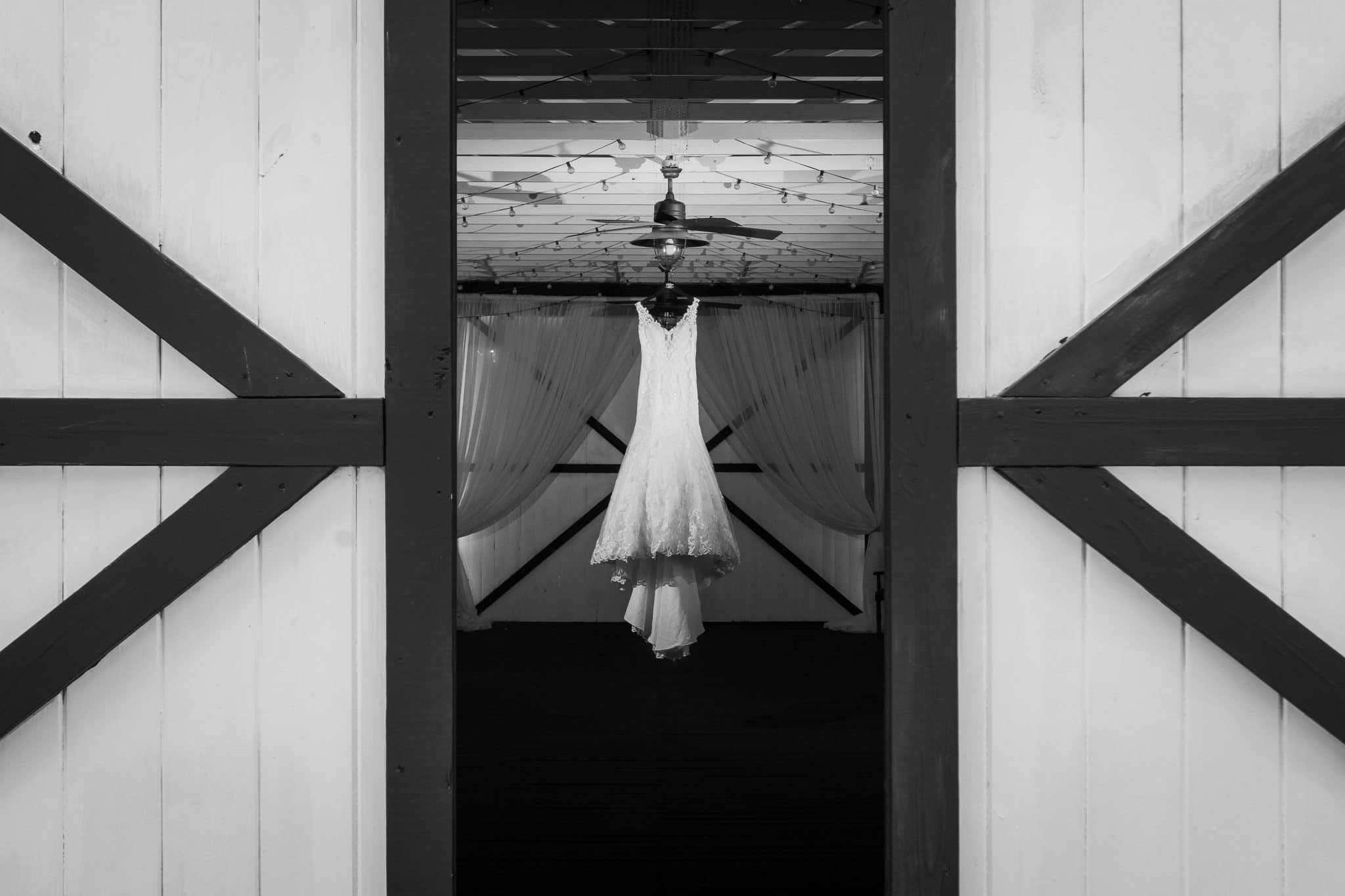 Bridlewood Ranch
10905 Guilford Rd, Clermont, FL 34715
321-436-7990
Guest Capacity: Up To 200
Based in Clermont, Florida, Bridlewood Ranch is a farmhouse-style wedding venue just outside of downtown Orlando. The scenic lakefront farmhouse is surrounded by stunning oak and pine trees, rolling hills and sparkling water. It is the ideal setting for a fairytale farmhouse wedding, whether you are in cowboy boots or […]
Pioneer Village at Shingle Creek
2491 Babb Rd, Kissimmee, FL 34746
407-396-8644 x2
Guest Capacity: Up To 300
Osceola History offers a charming, rustic, and historic wedding venue. Pioneer Village at Shingle Creek is located on 10 acres including a nature preserve, century-old trees draped in Spanish moss, and historic buildings. This vintage, country, and shabby-chic setting lends itself well to traditional Southern weddings. Couples can host their […]
Horsepower Ranch & Events
280 Campbell Ranch Run, Geneva, FL, USA
407-278-2868
Guest Capacity: Up To 300+
The Legendary Horsepower Ranch & Events offers both indoor and outdoor event spaces. Our 5,000 square foot Climate Controlled (Macs Outlaw Garage) perfect for indoor receptions. Offering air conditioning, market lighting, barn wood walls Custom Outlaw Saloon, with 700 square foot bridle suite & more, not only is this great […]
The Barn at Hidden Oaks Farm of Lake Mary
5780 Markham Woods Rd, Lake Mary, FL, USA
407-900-6972
Guest Capacity: Up To 200
Who doesn't love a barn wedding?! Whether you're looking for rustic elegance or modern luxury, The Barn at Hidden Oaks Farm of Lake Mary will appeal to you. Let us build a truly luxurious barn wedding experience for you amidst our expansive grounds, stunning trio of crystal chandeliers, and 5500 […]
Ever After Farms Peach Barn
4455 Dixie Way, Mims, FL, USA
321-529-9319
Guest Capacity: Up To 100
Ever After Farms Peach Barn is located in Mims, FL. A charming white barn stands among rows and rows of peach trees as a picturesque backdrop to the perfect wedding day. Less than an hour away from Orlando on the beautiful East coast, this stunning location provides a secluded and […]
The Sugar Barn at Flying Osceola Ranch
9506 Camp Mack Road, Lake Wales, FL, USA
863-899-4984
Guest Capacity: Up To 300
A brand new wedding venue located in Central Florida! The Sugar Barn is located on a 45-acre farm which is also where we grow and harvest our Sugar Cane, (Hence the name) The Sugar Barn. The Property is a place of rustic elegance surrounded by beautiful oak trees and water […]
The Black Barn
2017 Gregory Road, Orlando, FL, USA
321-588-6250
Guest Capacity: Up To 150
The Black Barn offers a relaxed and warm environment for all types of events: weddings, receptions, rehearsal dinners, family parties, reunions, graduation parties, and other private events. From the open Chapel connecting to the cocktail hour hosted under the market lights, the Barn is the highlight of the farm with […]
Ever After Farms - Flower Barn
2311 Indian Hollow Trail, Seffner, FL, USA
321-529-9319
Guest Capacity: Up To 200
Ever After Farms Flower Barn is located in Seffner, FL. A charming white barn stands among fields of flowers as a picturesque backdrop to the perfect wedding day. Just East of Tampa, this stunning location provides a secluded and peaceful setting for a special celebration. Ever After Farms offers couples […]
Up the Creek Farms
3590 Valkaria Rd, Malabar, FL 32950
321-499-4232
Guest Capacity: Up To 200
Up the Creek Farms property sits on eight acres of land with a beautiful oak canopy, creek front north perimeter, and lots of Old Florida charm – so many locations for an outdoor ceremony! A classic wood-framed barn is available to host receptions and other special events with a charming […]
The Cottage on Lake Fairview
4410 Edgewater Dr, Orlando, FL, USA
407-986-5464
Guest Capacity: Up To 200
A beautiful lakefront indoor/outdoor setting in Orlando, Florida, The Cottage on Lake Fairview is the perfect venue for both weddings & receptions. Our location offers over an acre of property that has the beauty of old oak trees, market lighting, lush gardens and gorgeous sunsets. The property's location on Lake […]
Bramble Tree Estate
29610 Deerwood Farms Road, Sorrento, FL, USA
407-603-0826
Guest Capacity: Up To 300+
Bramble Tree Estate is a family-owned, open-air wedding venue located in Sorrento, Florida. With elegant gardens, open fields, and a market lit Pavilion, we offer a natural and beautiful setting for wedding ceremonies and receptions. The estate sits on over 11 acres, presenting you with a wealth of space and […]
The Barn at Southern Oaks
40410 Le Grande Street, Umatilla, FL 32784
352-800-1409
Guest Capacity: Up To 200
The Barn at Southern Oaks Our 4,080 square foot air-conditioned venue is the perfect space for your ceremony, reception, or both! This bright space provides the perfect, light-filled backdrop for your vows or for dancing the night away! Central A/C Air conditioning is a must here in Florida! You and […]
23 Acres Farm
15330 County Road 48, Astatula, FL, USA
407-337-7966
Guest Capacity: Up To 300+
Nestled just outside of the heart of Orlando, 23 Acres is a brand new Orlando outdoor event venue designed for hosting elegant events of all sizes. Our gorgeous farm property is located in Astatula, FL, and boasts 3 different barn venues, seasonal sunflower patches, miniature horses, a figure-eight pond, and […]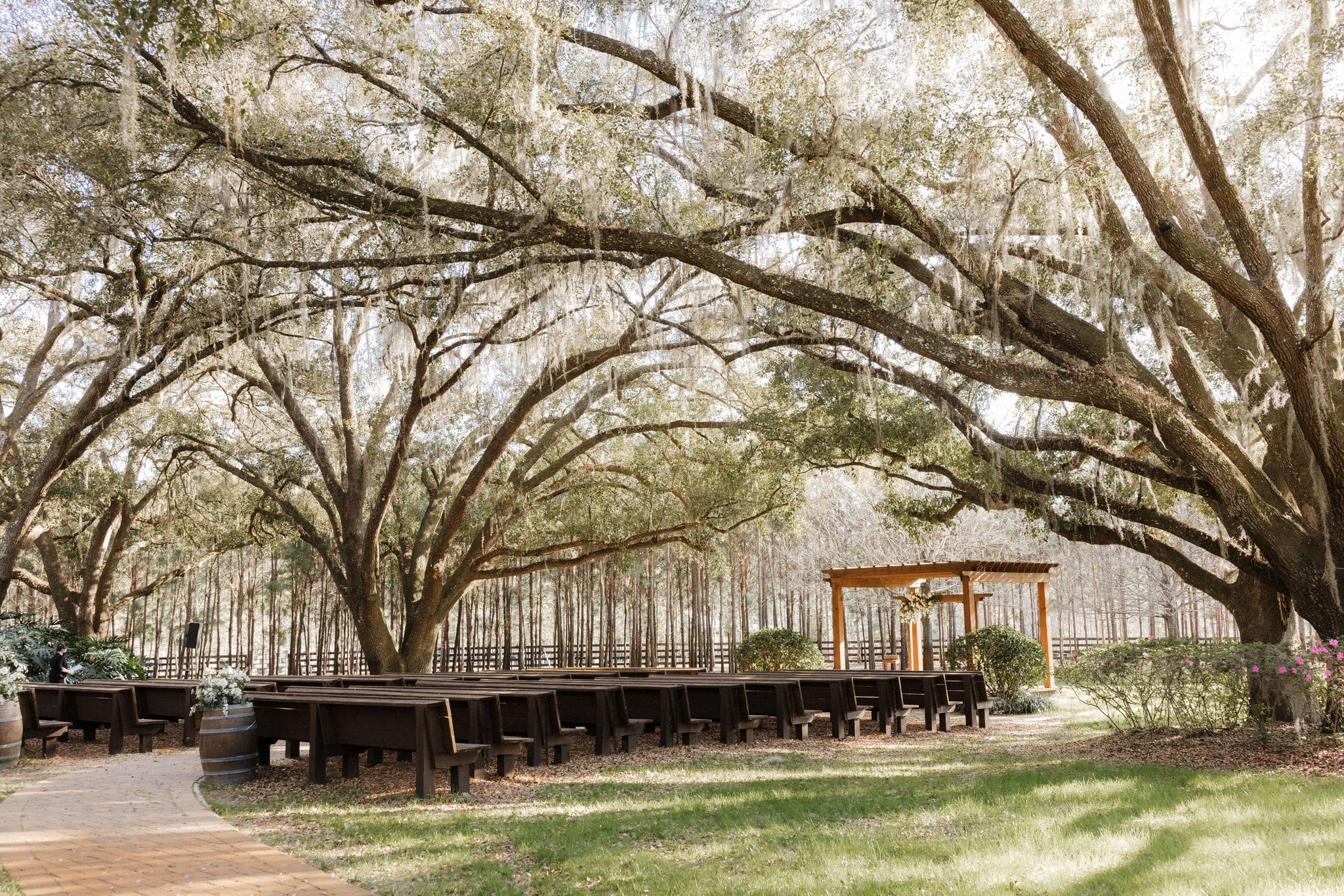 Club Lake
3403 Rock Springs Rd, Apopka, FL 32712
407 703 2707
Guest Capacity: Up To 200
Club Lake is a 43-acre ranch located in Apopka, Florida. This lush estate is a fabulous site to host your wedding celebration. The property has two lakes surrounded by beautiful vegetation and various animals. Club Lake features grounds that are bright green with old graceful oak trees hanging overhead. Imagine […]