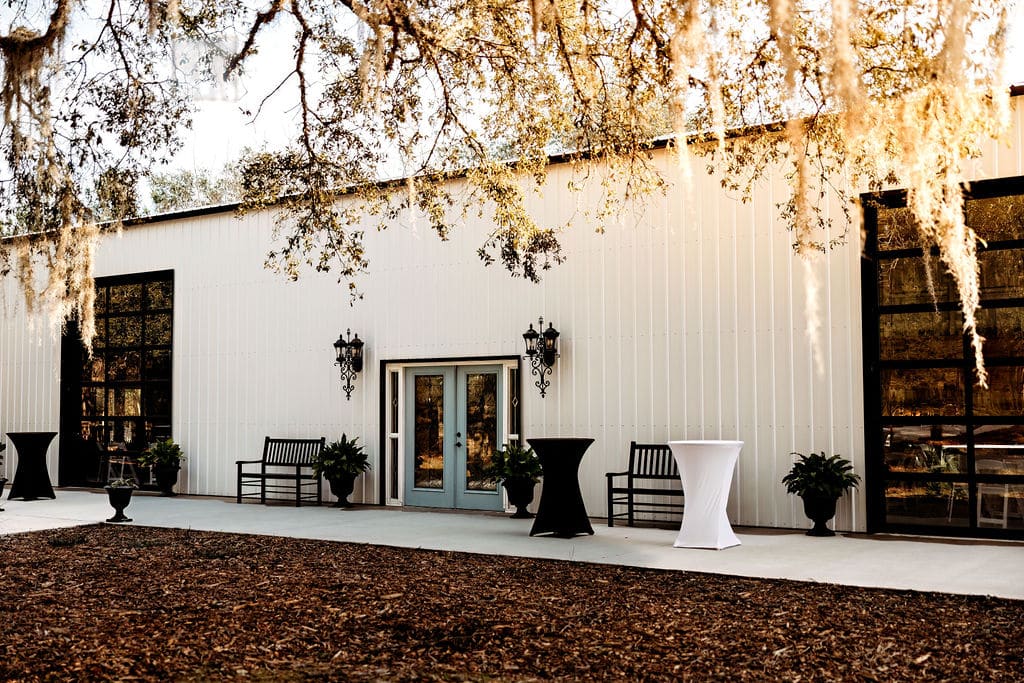 Honey Acres is tucked in just outside of beautiful, historic Deland. We are a working farm with furry friends and honey bees. Our aesthetic can be easily transformed from rustic to modern.
We have a large ceremony space at the foot of an old mossy oak, dazzling lights line the trees and aisle. Our indoor area is climate controlled and has space for you, your guests, and room to dance!
If you choose we can move the dancing outside so you can dance under the stars! With the help of Mother Nature, and a large hay field, we host amazing sunsets and moon rises for photos that will take your breath away. Come fall in love…again!
AMENITIES & DETAILS
Ceremony & Reception
Ceremony Indoor
Ceremony Outdoor
Reception Indoor
Indoor Event Air Conditioned
Reception Uncovered Outdoor
Reception Covered Outdoor
Get Ready Rooms Included
Free Wifi Available
Catering - Licensed and Insured
Bar - Required List
Handicap Friendly
Outside Wedding Cake Allowed
Outside Vendors Allowed
Pet Friendly
Indoor Rain Backup Available
Valet Available Or Included
Free Parking
Noise Ordinance
Max Capacity : 150
Category : Barn, Farm/Ranch, Unique
Cost : $$ - Average
Faqs
What is the average price range for venue rental?
What is included in that cost?
Does the venue provide catering and bar service? If so, what is the average cost per person?
Is there a minimum for booking?
Do you require wedding insurance?
Honey Acres Ranch Reviews
Share your thoughts with other couples
Write A Review
Recommendation On 04/07/2023 by Jasmine + Jon (bride)
Thank you so much for working with us and taking the time to help us make today special. Honey Acres Ranch is beautiful and will be forever something we cherish and remember.
Venue Reply
04/07/2023
Thank you Jasmine and Jon! We loved sharing our ranch with you and your family!
Recommendation On 03/27/2023 by Jacob (groom)
Sherry and Dave were the best, planning a wedding can be crazy but they kept us on the right track throughout the whole planning process. What an amazingly beautiful venue! A night I will never forget! We cannot recommend Honey Acres enough!
Venue Reply
04/07/2023
It was a pleasure working with both you and Nash! Cheers to forever!!