Unique Wedding Venues in Orlando & Central Florida
Central Florida offers a variety of unique wedding venues that can make a couple's special day truly unforgettable. From zoos and aquariums to art galleries and theaters, these venues provide a one-of-a-kind setting.
Whether you are is looking for a fun and quirky wedding or a sophisticated and artistic celebration, there are plenty of unique wedding venues in Orlando and Central Florida that provide an ideal setting for a your wedding day.
The Red Barn at Bushnell
1060 SE 70th Ave, Bushnell, FL 33513
352-467-0003
Guest Capacity: Up To 100
The Red Barn at Bushnell is a charming farm wedding and event venue conveniently located in Central Florida. Our beautiful setting is perfect for your rustic, shabby chic or vintage wedding! At The Red Barn at Bushnell, we'll make sure the vision for your special event becomes a reality and […]
The Sugar Barn at Flying Osceola Ranch
9506 Camp Mack Road, Lake Wales, FL, USA
863-899-4984
Guest Capacity: Up To 300
We are a beautiful, new wedding venue located in Central Florida, south of Orlando. The Sugar Barn is located on a 45-acre farm, which is also where we grow and harvest our sugar cane; hence the name The Sugar Barn. We have a grand presence here on the ranch, among […]
23 Acres Farm
15330 County Road 48, Astatula, FL, USA
407-337-7966
Guest Capacity: Up To 300+
Nestled just outside of the heart of Orlando, 23 Acres is a brand new Orlando outdoor event venue designed for hosting elegant events of all sizes. Our gorgeous farm property is located in Astatula, FL, and boasts 3 different barn venues, seasonal sunflower patches, miniature horses, a figure-eight pond, and […]
The Wellvue
2005 Mizell Ave, Winter Park, FL 32792, USA
407-289-1254
Guest Capacity: Up To 300+
Welcome to the Wellvue, the Private Events venue spaces at the Center for Health & Wellbeing in Winter Park. Enter our doors to discover wholeness, fitness, and medicine coming together to help you achieve optimal whole-person health. A collaboration between the Winter Park Health Foundation and AdventHealth—this 80,000-square foot, state-of-the-art […]
St. Johns Golf & Country Club
205 St Johns Golf Dr, St. Augustine, FL, USA
904-940-3206
Guest Capacity: Up To 200
There is so much to think about when you begin planning a wedding. Over the years we've come to intimately understand the challenges in flawlessly executing an event. St. Johns Golf and Country Club's continued success simply comes down to an incredibly personalized level of service, which we deliver time […]
BLB Hacienda
29832 Deerwood Farms Road, Sorrento, FL 32776
407-929-1828
Guest Capacity: Up To 150
Enjoy picturesque Florida views with majestic horses, glowing sunsets, and lush gardens at BLB Hacienda. Unlike other rustic barn wedding venues, BLB Hacienda was designed with a passion for detail and crafted in mind specifically for the precise needs of brides and special event guests. With the most knowledgeable event […]
Pioneer Village at Shingle Creek
2491 Babb Rd, Kissimmee, FL 34746
407-396-8644 x2
Guest Capacity: Up To 300
Osceola History offers a charming, rustic, and historic wedding venue. Pioneer Village at Shingle Creek is located on 10 acres including a nature preserve, century-old trees draped in Spanish moss, and historic buildings. This vintage, country, and shabby-chic setting lends itself well to traditional Southern weddings. Couples can host their […]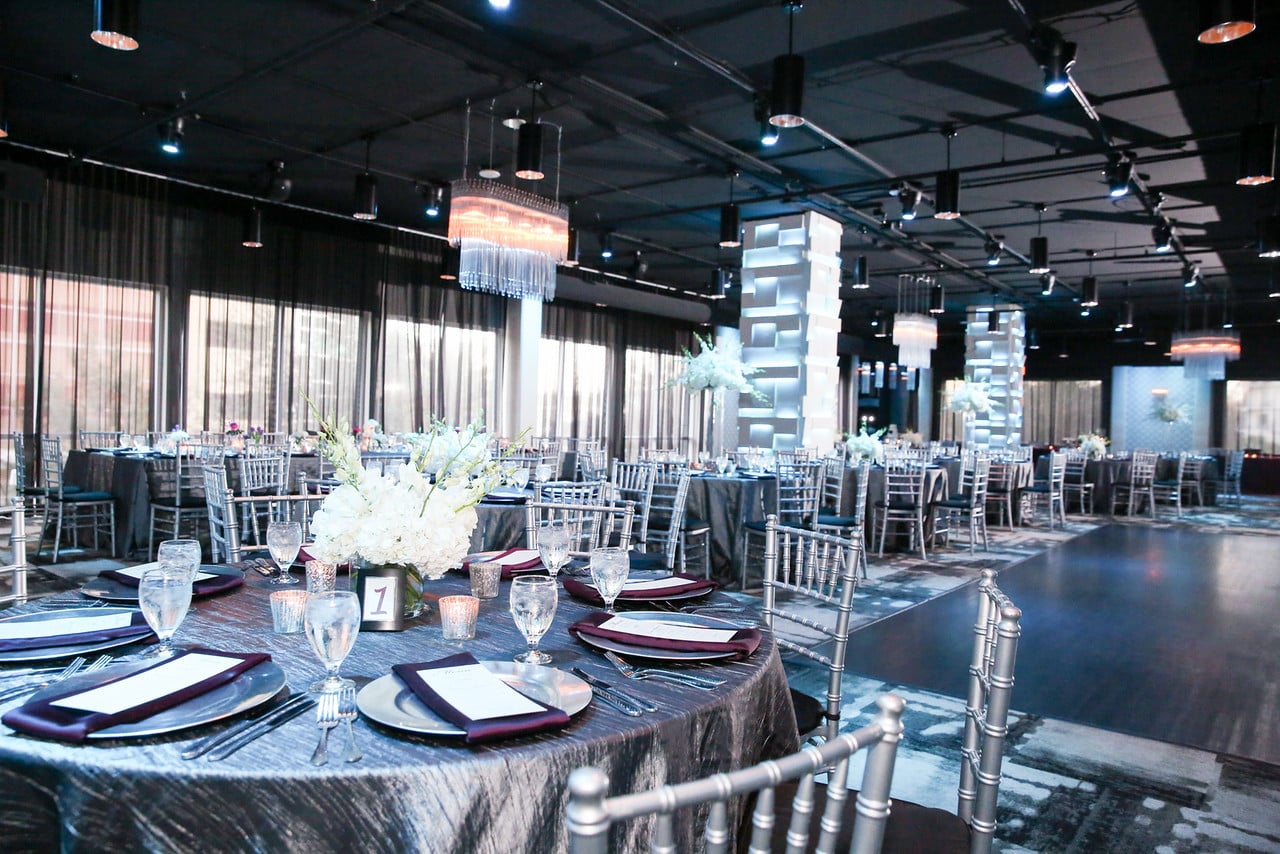 The MEZZ
100 S Eola Dr #200, Orlando, FL, USA
407-833-6104
Guest Capacity: Up To 300
On the second floor of the Sanctuary high-rise in Downtown Orlando, The MEZZ is a favored event space for a number of momentous occasions. Featuring an expansive 7,000 square foot space- The MEZZ boasts floor-to-ceiling windows and exclusive modern art décor. Innovative LED lights and a state-of-the-art sound system leave […]
Celebration Gardens Orlando
1871 Minnesota Ave, Winter Park, FL 32789
407-960-2853
Guest Capacity: Up To 200
Celebration Gardens is an intimate outdoor wedding venue in Winter Park that offers romantic and natural settings for couples in the Orlando, Florida area. With elegant gardens full of lush foliage and stunning flowers, this historic park will leave your guests in awe. After all, there is nothing better than […]
1885 Events at Rollins College
1000 Holt Ave, Winter Park, FL, USA
4076462541
Guest Capacity: Up To 200
1885 Events is an exciting initiative of Rollins College to provide a premier wedding and events venue, including full-service catering and event support. Built in 1932 and listed on the National Register of Historic Places, Knowles Memorial Chapel provides a picturesque setting in a venue that exudes class and precise […]
Fogo de Chao
8282 International Drive, Orlando, FL, USA
407-370-0711
Guest Capacity: Up To 300+
Fogo de Chao offers an elegant Brazilian dining experience with incredible service, world class Brazilian cuisine, the best event spaces, and breezy patio space in the Orlando Metro Area to accommodate groups of all sizes and needs. We are chefs born into the centuries-old Southern Brazilian grilling tradition of churrasco. […]
Bella Collina
15920 County Rd 455, Montverde, FL 34756, USA
407-469-4941
Guest Capacity: Up To 175
From the moment you enter the grounds of Bella Collina, you escape into a world away from the expected. Nestled quietly in 1900 acres of rolling hills, century-old oak trees, and sparkling lakes of Montverde, Florida, this exclusive club is a unique setting for a most memorable wedding. Intimate and […]
Tavares Pavilion on the Lake
200 S. Disston Avenue, Tavares, FL 32778
352-253-4300
Guest Capacity: Up To 150
The Tavares Pavilion on the Lake, located in downtown Wooten Park, is an 8,000-square-foot event facility that is located over the water at the end of a 40-foot-wide by 150-foot-long, brick-paved pier with ornamental railing and gas lamps lighting the way. The interior has an island retreat type of vibe […]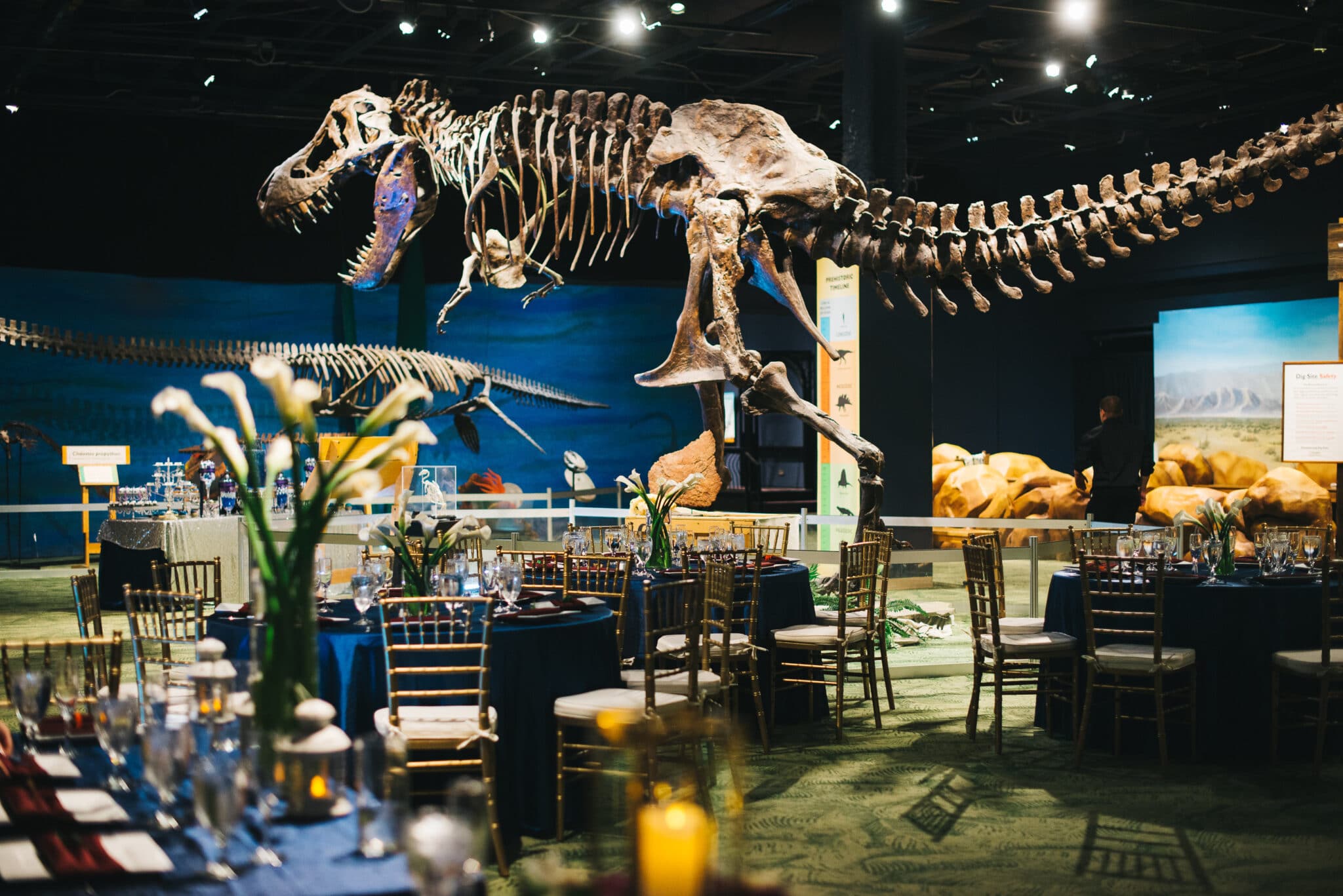 Orlando Science Center
777 E Princeton St, Orlando, FL 32803
407-514-2290
Guest Capacity: Up To 250
Orlando Science Center invites you to kick off a lifetime of memories at a venue as unique as you are. With a variety of indoor and outdoor settings, one is sure to be the perfect backdrop. Our facility is available for ceremonies, receptions and seated dinners, all of which offer […]
Estate on the Halifax
5123 S Ridgewood Ave, Port Orange, FL, USA
386-763-2285
Guest Capacity: Up To 200
We are a 10.5 acre private estate located along the Halifax River in Port Orange, FL we offer breathtaking photography options amongst our historic property with lush gardens and unique structures including an 1897 Chapel, 1946 train car and our bridal suite which is a 1913 built 3br 4 ba […]
The Veranda at Thornton Park
707 East Washington Street, Orlando, FL, USA
336-491-8489
Guest Capacity: Up To 250
The Veranda at Thornton Park is a unique wedding venue located in one of Orlando's oldest and most historic neighborhoods. Nestled below century-old trees, this venue — and the Colonial-era buildings that make up the estate — provides a one-of-a-kind wedding experience. Enjoy the gentle breeze over Eola Lake, romantic […]
Historic Venue 1902
301 W 7th St, Sanford, FL 32771
407-986-8600
Guest Capacity: Up To 200
Your love story continues at Historic Venue 1902! Write the next chapter of your book at Central Florida's premier wedding venue. From an intimate and romantic outdoor garden to a breathtaking auditorium, our luxurious atmosphere will turn your dream wedding vision into a Pinterest-worthy reality! Picturesque ceremony and reception sites […]
Trellis 925 Urban Loft
7594 W Sand Lake Rd, Orlando, FL 32819
407-440-0372
Guest Capacity: Up To 150
Stylish, Flexible, and Uniquely Yours! The Urban Loft by Trellis 925 is one of the most unique and flexible spots in Orlando Florida to host your wedding. Located in Dr.Phillips, the Urban Loft is close to all the attractions and boasts a New York Style feel with gorgeous indoor backdrops […]
1010 West
1010 West Church Street, Orlando, FL, USA
321-444-3584
Guest Capacity: Up To 300
Today, nestled behind this early 1900's storefront, (we left the outside just the way we found it), you'll find Orlando's most unique event space imaginable. Some are calling it "The Hidden Hangar" and others, "The Speakeasy". We just call it 1010 WEST. Speakeasies may no longer be illegal, but their […]
Grape & The Grain Wine Bar
1110 Virginia Drive, Orlando, FL, USA
(407) 674-6156
Guest Capacity: Up To 200
Looking for a unique venue for your next event? We host everything from birthdays to bridal showers, from weddings to graduation parties. Our laid-back atmosphere is perfect for meeting your friends to engage in sparkling conversations as you unwind, sip and savor. We first opened our doors on May 11, […]
Chapel Valley Farm
25339 County Rd 44A, Eustis, FL, USA
321-300-3470
Guest Capacity: Up To 150
The property features a quaint chapel, outdoor ceremony space surrounded by beautiful oak & pine hammock, covered outdoor reception space, poolside cocktail area, a gorgeous pond, working windmill and beautiful picturesque scenery. When the property was acquired it housed an old barn that unfortunately was just to low to make […]
Winter Park Events Center
1050 W Morse Blvd, Winter Park, FL, USA
407-599-3571
Guest Capacity: Up To 300
Winter Park Events Center is a wedding venue located in Winter Park, Florida. Situated in the state's central region, this establishment reflects the town's historic atmosphere and modern architecture and design. Designed by the renowned architect Sir David Adjaye, its distinct appearance sets the stage for a one-of-a-kind event. The […]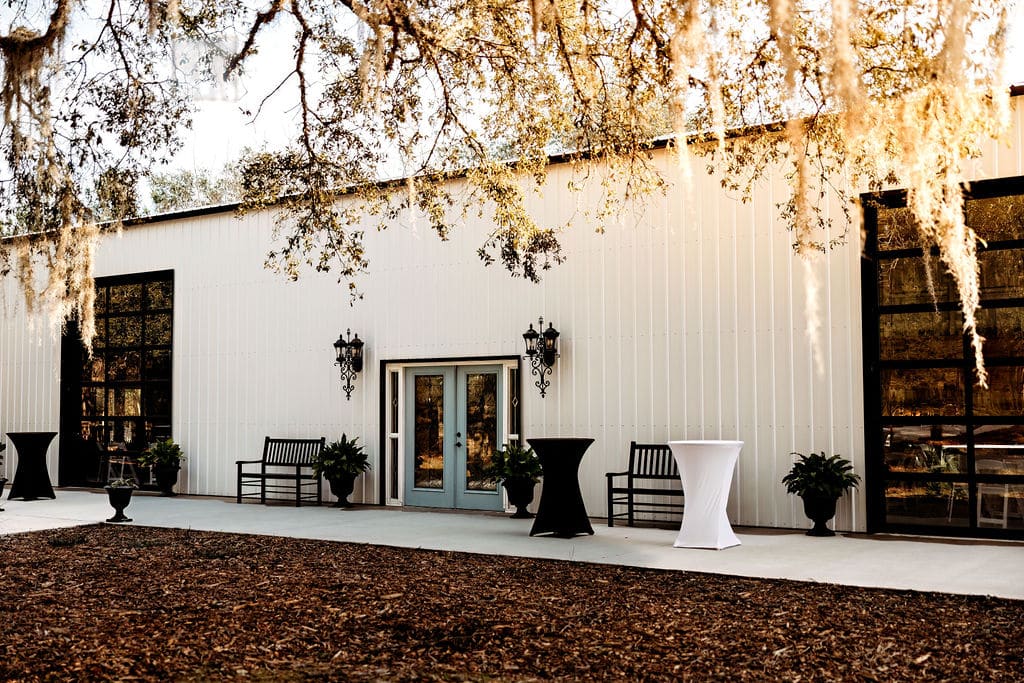 Honey Acres Ranch
4179 Marsh Road, DeLand, FL, USA
386-717-7413
Guest Capacity: Up To 150
Honey Acres is tucked in just outside of beautiful, historic Deland. We are a working farm with furry friends and honey bees. Our aesthetic can be easily transformed from rustic to modern. We have a large ceremony space at the foot of an old mossy oak, dazzling lights line the […]
Haus 820
820 North Massachusetts Avenue, Lakeland, FL, USA
888-428-7820 ext. 0
Guest Capacity: Up To 300
Haus 820 is one of the first fully renovated historic warehouses in Central Florida to be turned into an event venue. Built in 1924 as an A&P grocery store and then converted into a furniture warehouse, the building has been restored to feature its original wall-to-wall white brick, 17-foot exposed […]
Central Florida Zoo & Botanical Gardens
3755 W Seminole Blvd, Sanford, FL, USA
407-323-4450 ext.136
Guest Capacity: Up To 200
The Central Florida Zoo & Botanical Gardens is the perfect venue to add a unique experience for your wedding. Located closely to Downtown Sanford, FL, we're just minutes away from local shops, nightlife, and hotel accommodations. Our Wayne M. Densch Discovery Center offers both indoor and outdoor spaces for ceremonies […]
Sydonie Mansion
Sydonie Mansion, Sydonie Drive, Mt Dora, FL 32757, USA
321-236-1534
Guest Capacity: Up To 150
Nestled amid the enchanting vistas of Mount Dora, Sydonie Mansion emerges as the quintessential hidden jewel of Central Florida. With a rich history dating back to its establishment in 1883, Sydonie Mansion stands as a testament to timeless elegance, beckoning couples to embrace its captivating allure for their most special […]
THE 1883 Historic Venue
425 Citrus Avenue, Eustis, FL, USA
407-256-0113
Guest Capacity: Up To 100
Richly beautiful and uniquely enchanting, THE 1883 Venue is truly a hidden Florida treasure. Located in the heart of historic Eustis, THE 1883 has served as a chapel and gathering place for generations of families and friends alike for over 100 years. Today, curated furniture and art highlight the original […]