Farm & Ranch Wedding Venues in Orlando & Central Florida
Get away from it all and choose a farm wedding venue in Central Florida.  Farm and ranch wedding venues give your wedding a relaxed, peaceful atmosphere.  We've hand-picked and vetted the best at the top of this list!
The Black Barn
2017 Gregory Road, Orlando, FL, USA
321-588-6250
Guest Capacity: Up To 150
The Black Barn offers a relaxed and warm environment for all types of events: weddings, receptions, rehearsal dinners, family parties, reunions, graduation parties, and other private events. From the open Chapel connecting to the cocktail hour hosted under the market lights, the Barn is the highlight of the farm with […]
October Oaks Farm
2709 County Road 776, Webster, FL, USA
407-496-5846
Guest Capacity: Up To 300
October Oaks is a family business! It has been a labor of love from the beginning. As a family, we hand-built our barn, bridal suite, and each wedding element with love and intention, keeping you and your celebration in mind. We turned our beautiful farm into the perfect wedding setting! […]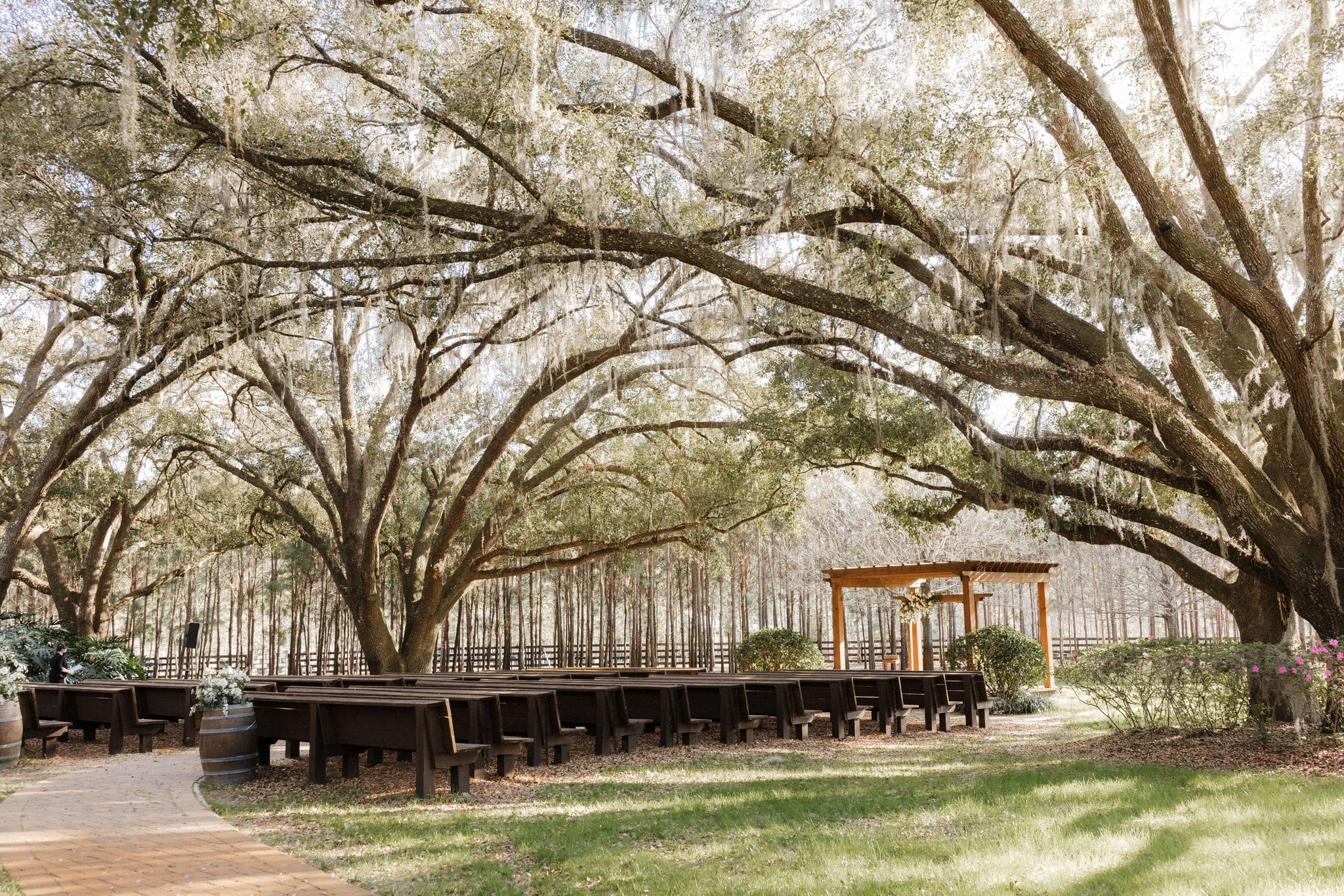 Club Lake
3403 Rock Springs Rd, Apopka, FL 32712
407 703 2707
Guest Capacity: Up To 200
Club Lake is a 43-acre ranch located in Apopka, Florida. This lush estate is a fabulous site to host your wedding celebration. The property has two lakes surrounded by beautiful vegetation and various animals. Club Lake features grounds that are bright green with old graceful oak trees hanging overhead. Imagine […]
Diamond L Venue
3530 Lefils Ln, Deltona, FL 32738
386-747-8814
Guest Capacity: Up To 150
Welcome to the Diamond L Venue in Volusia County Florida. This air-conditioned barn venue is located on a working 3,000-acre cattle ranch near Deltona. The 3,000 square foot red barn is filled with wood cut from around the ranch. It has seating and tables available for 140 people. There are […]
The Carriage House at Vedder Farms
The Carriage House at Vedder Farms, Harvest Rose Court, Leesburg, FL, USA
352-432-0548
Guest Capacity: Up To 200
Would you love to get married with an incredible view for your ceremony? The Carriage House at Vedder Farms is a gorgeous new barn-style venue located in the rolling hills of Central Florida with some of the most majestic views that go on for miles. We know that the perfect […]
Horsepower Ranch & Events
280 Campbell Ranch Run, Geneva, FL, USA
407-278-2868
Guest Capacity: Up To 300+
The Legendary Horsepower Ranch & Events offers both indoor and outdoor event spaces. Our 5,000 square foot Climate Controlled (Macs Outlaw Garage) perfect for indoor receptions. Offering air conditioning, market lighting, barn wood walls Custom Outlaw Saloon, with 700 square foot bridle suite & more, not only is this great […]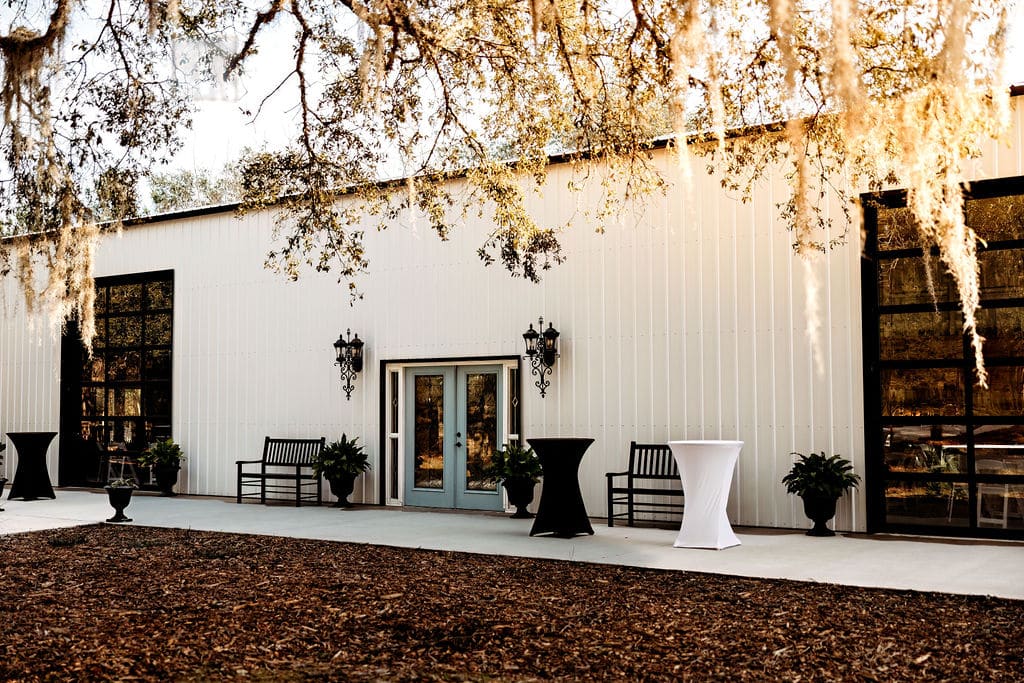 Honey Acres Ranch
4179 Marsh Road, DeLand, FL, USA
386-717-7413
Guest Capacity: Up To 150
Honey Acres is tucked in just outside of beautiful, historic Deland. We are a working farm with furry friends and honey bees. Our aesthetic can be easily transformed from rustic to modern. We have a large ceremony space at the foot of an old mossy oak, dazzling lights line the […]
Hidden Barn Venue
4251 Ondich Rd, Apopka, FL 32712
877-549-3931
Guest Capacity: Up To 150
The Hidden Barn Venue … the Disneyland of rustic wedding venues. 😁 2 ceremony options, 2 cocktail hour options, fire station, town, pool, bridal suite, garden, saloon and more. A must see venue in the Central Florida area.
Ever After Farms Blueberry Barn
4400 Bouganvilla Dr, Mims, FL 32754
321-529-9319
Guest Capacity: Up To 200
Ever After Farms Blueberry Barn is located in Mims, FL. A charming white barn stands among acres and acres of blueberry fields as a picturesque backdrop to the perfect wedding day. Less than an hour away from Orlando on the beautiful East coast, this stunning location provides a secluded and […]
Ever After Farms Citrus Barn
12500 Old Grade Rd, Polk City, FL, USA
813-473-2199
Guest Capacity: Up To 200
Your fairytale wedding awaits at the new Ever After Farms Citrus Barn. Featuring an absolutely gorgeous all-white barn, inside and out, surrounded by a beautiful 20-acre old Florida citrus grove. A modern take on a classic farm venue, the Citrus Barn is both effortlessly stylish and elegant with a rustic […]
Chapel Valley Farm
25339 County Rd 44A, Eustis, FL, USA
321-300-3470
Guest Capacity: Up To 150
The property features a quaint chapel, outdoor ceremony space surrounded by beautiful oak & pine hammock, covered outdoor reception space, poolside cocktail area, a gorgeous pond, working windmill and beautiful picturesque scenery. When the property was acquired it housed an old barn that unfortunately was just to low to make […]
The Barn at Hidden Oaks Farm of Lake Mary
5780 Markham Woods Rd, Lake Mary, FL, USA
407-900-6972
Guest Capacity: Up To 200
Who doesn't love a barn wedding?! Whether you're looking for rustic elegance or modern luxury, The Barn at Hidden Oaks Farm of Lake Mary will appeal to you. Let us build a truly luxurious barn wedding experience for you amidst our expansive grounds, stunning trio of crystal chandeliers, and 5500 […]
Bending Branch Ranch
1711 Martin Dairy Rd, New Smyrna Beach, FL, USA
386-679-0166
Guest Capacity: Up To 200
Welcome to Bending Branch Ranch – a rustic-chic Wedding & Event venue in beautiful New Smyrna Beach, Florida. Located 1 hour from Orlando and 30 minutes from Daytona Airport, Bending Branch is the perfect place to host your nuptials and dance the night away with your loved ones from near […]
Ever After Farms Peach Barn
4455 Dixie Way, Mims, FL, USA
321-529-9319
Guest Capacity: Up To 100
Ever After Farms Peach Barn is located in Mims, FL. A charming white barn stands among rows and rows of peach trees as a picturesque backdrop to the perfect wedding day. Less than an hour away from Orlando on the beautiful East coast, this stunning location provides a secluded and […]
BLB Hacienda
29832 Deerwood Farms Road, Sorrento, FL 32776
407-929-1828
Guest Capacity: Up To 150
Enjoy picturesque Florida views with majestic horses, glowing sunsets, and lush gardens at BLB Hacienda. Unlike other rustic barn wedding venues, BLB Hacienda was designed with a passion for detail and crafted in mind specifically for the precise needs of brides and special event guests. With the most knowledgeable event […]
Mystical Winds Gathering Place
9014 Florida Boys Ranch Rd, Clermont, FL 34711
352-516-0107
Guest Capacity: Up To 250
We are an Open Barn Venue with a Southern Drawl Attitude ~ Lots of choices for Your Ceremony Site which includes Arch, Pews & Benches ~ Inside: Tables, Benches, Spool Tables, Photo Walls, Bar/Beverage Center, A/C in Bathrooms, Fire Pit, Bridal Cabin/Honeymoon Suite, Ol' Blue (Paul's '54 Ford Pick-up) for […]
Ever After Farms Flower Barn
2311 Indian Hollow Trail, Seffner, FL, USA
321-529-9319
Guest Capacity: Up To 200
Ever After Farms Flower Barn is located in Seffner, FL. A charming white barn stands among fields of flowers as a picturesque backdrop to the perfect wedding day. Just East of Tampa, this stunning location provides a secluded and peaceful setting for a special celebration. Ever After Farms offers couples […]
Wanderlust Okto
6551 New Hope Rd, Orlando, FL, USA
954-937-7299
Guest Capacity: Up To 200
Wanderlust Okto is located in the heart of Orlando in the Lake Nona Area. Just 5 minutes from the Orlando International Airport sits the perfect location for your dream wedding. Complete with a 3,000 square foot barn, unique tree house, pond and majestic wildlife, your guests will be talking about for […]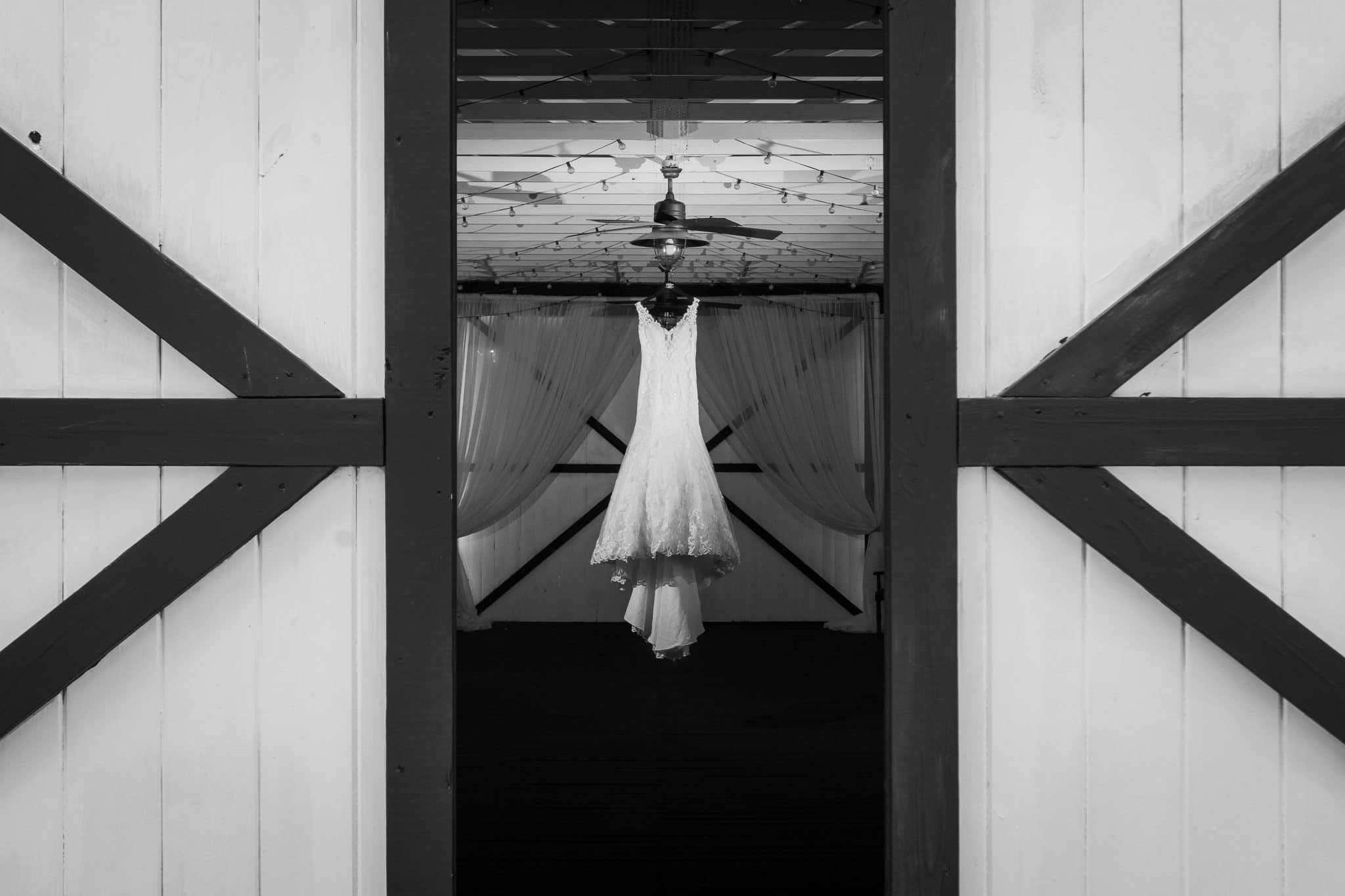 Bridlewood Ranch
10905 Guilford Rd, Clermont, FL 34715
321-436-7990
Guest Capacity: Up To 200
Based in Clermont, Florida, Bridlewood Ranch is a farmhouse-style wedding venue just outside of downtown Orlando. The scenic lakefront farmhouse is surrounded by stunning oak and pine trees, rolling hills and sparkling water. It is the ideal setting for a fairytale farmhouse wedding, whether you are in cowboy boots or […]
The Red Barn at Bushnell
1060 SE 70th Ave, Bushnell, FL 33513
352-467-0003
Guest Capacity: Up To 100
The Red Barn at Bushnell is a charming farm wedding and event venue conveniently located in Central Florida. Our beautiful setting is perfect for your rustic, shabby chic or vintage wedding! At The Red Barn at Bushnell, we'll make sure the vision for your special event becomes a reality and […]
Osceola History - Osceola County Welcome Center & History Museum
4155 W Vine St, Kissimmee, FL 34741
407-396-8644 ext 2
Guest Capacity: Up To 300
Make your special day part of history. The Osceola County Welcome Center and History Museum in Kissimmee is available for wedding and receptions. Host your wedding surrounded by displays of Osceola County's early natural and cultural history. In addition to the museum space, this facility includes an event room that […]
TrueHeart Ranch
1349 C 478A, Webster, FL 33597, USA
352-366-1745
Guest Capacity: Up To 200
We are a two day barn venue, on a working horse farm, located centrally to Ocala, Orlando and Tampa. We offer seating, tables and tablecloths for up to 200 guests, indoor ceremonies held in front of our big, barn doors or outdoor ceremonies under our gorgeous, old twinned oak tree. […]
Dragonfly Farms FL
750 Osmosis Dr SW, Palm Bay, FL, USA
321-427-8683
Guest Capacity: Up To 150
Is it too much to ask for Pinterest-worthy venue, one that doesn't break your budget and that genuinely cares about your wedding day like it was their own? We're so glad you've found us here at Dragonfly Farms, because we care about your wedding day as much as you do. […]
23 Acres Farm
15330 County Road 48, Astatula, FL, USA
407-337-7966
Guest Capacity: Up To 300+
Nestled just outside of the heart of Orlando, 23 Acres is a brand new Orlando outdoor event venue designed for hosting elegant events of all sizes. Our gorgeous farm property is located in Astatula, FL, and boasts 3 different barn venues, seasonal sunflower patches, miniature horses, a figure-eight pond, and […]