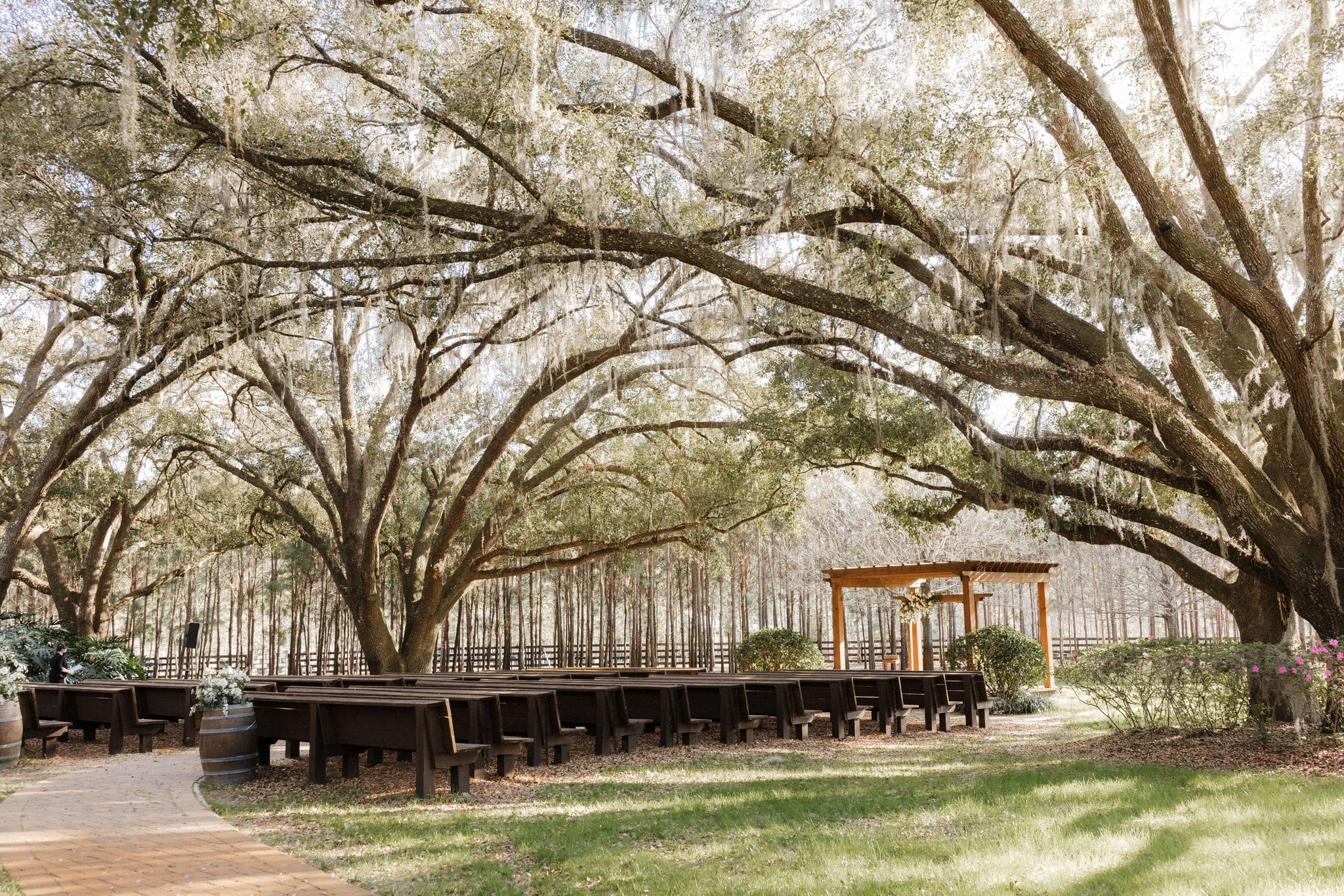 Club Lake is a 43-acre ranch located in Apopka, Florida. This lush estate is a fabulous site to host your wedding celebration. The property has two lakes surrounded by beautiful vegetation and various animals. Club Lake features grounds that are bright green with old graceful oak trees hanging overhead. Imagine a stunning outdoor wedding under a gazebo.
At Club Lake, your guests will walk under a wooden trellis into a charming ceremonial site equipped with wooden pews. Afterward, a reception in the Hall is a festive time. The Reception Hall has natural wood walls and a quaint rustic interior. This space is perfect to decorate with candles and floral to make for a romantic evening.
Don't want to do all the planning? *ALL-INCLUSIVE PACKAGES AVAILABLE* No matter what the occasion we got you covered.
AMENITIES & DETAILS
Ceremony & Reception
Ceremony Only
Ceremony Indoor
Ceremony Outdoor
Reception Only
Reception Indoor
Indoor Event Air Conditioned
Reception Uncovered Outdoor
Get Ready Rooms Included
Wedding Planner Included
Wedding Planner Required
Free Wifi Available
Catering - Included
Bar - Included
Handicap Friendly
Outside Wedding Cake Allowed
Preferred Vendors Only
Pet Friendly
Indoor Rain Backup Available
Free Parking
Host Bridal Showers
Noise Ordinance
Max Capacity : 200
Category : Barn, Farm/Ranch, Woodland
Cost : $$ - Average
Faqs
What is the average price range for venue rental?
What is included in that cost?
Does the venue provide catering and bar service? If so, what is the average cost per person?
Is there a minimum for booking?
Do you require wedding insurance?
Why do couples choose this location?
What are the top three venue features?
Club Lake Reviews
Share your thoughts with other couples
Write A Review
Check out our Venue Spotlight where we share the stories behind these companies who help Wedding Venue Map couples have their best wedding day.